Ice Cream Shoppe Coffee Milkshake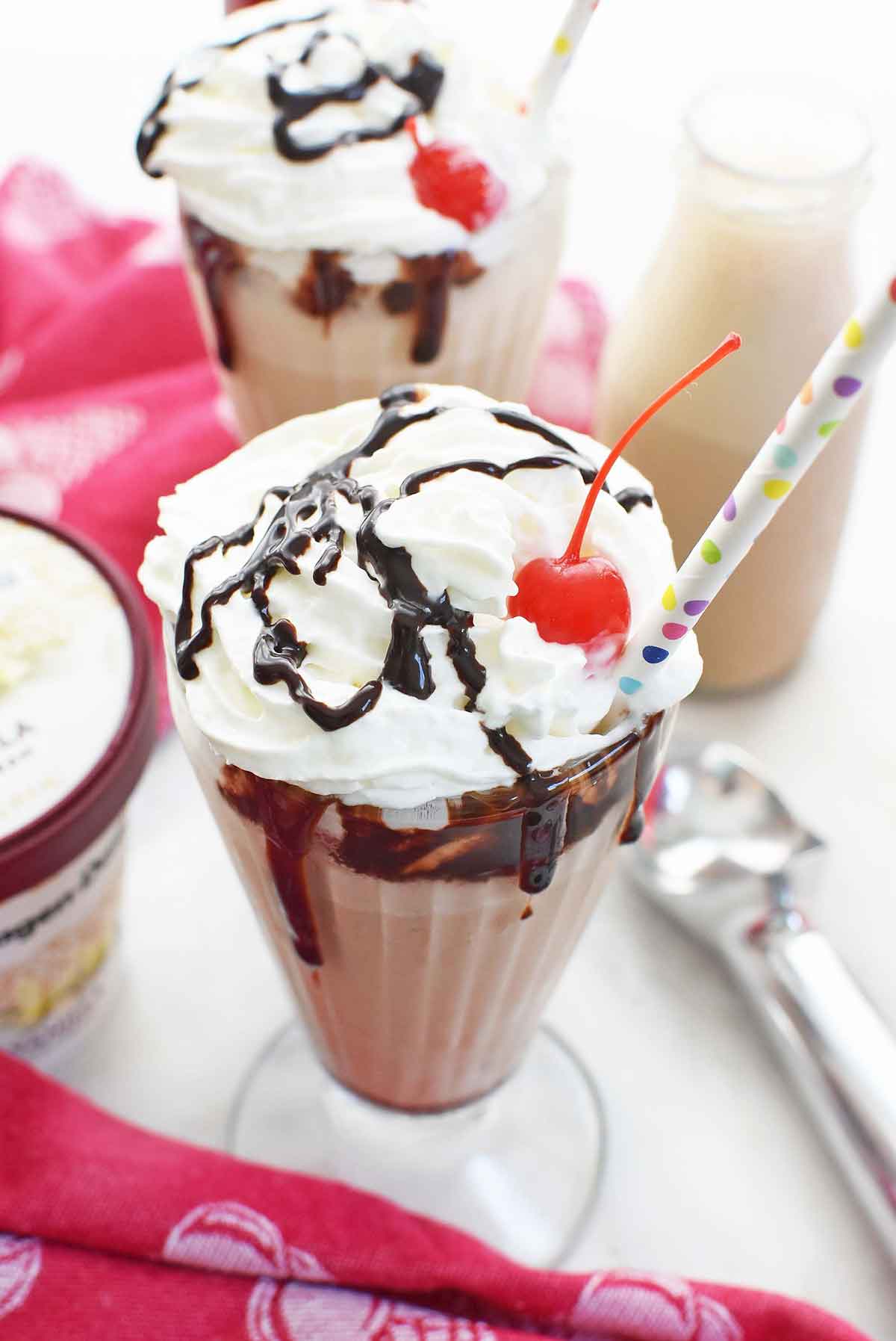 Made with fresh cold brew coffee, this coffee milkshake is the perfect way to enjoy the summer. This classic milkshake is blended with rich vanilla bean ice cream and topped with whipped cream and a cherry for a fun summer treat. 
This is such a fun dessert in a cup! 21+ you can add a little Bailey's or Kahlua to it for a nice twist!
Ice Cream Shoppe Coffee Milkshake Recipe