Homemade Cream Puffs with Berries and Vanilla Cream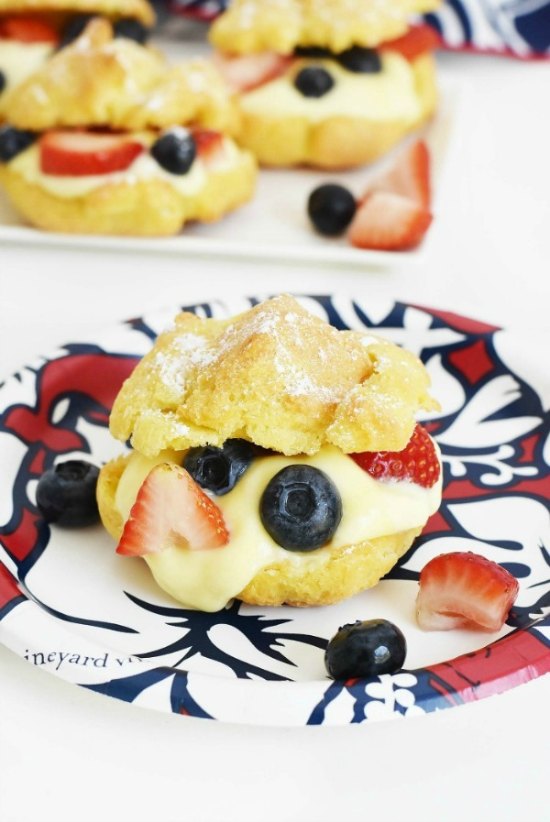 These Homemade Cream Puffs are made with Pate a Choux dough. They are then filled with a semi-homemade vanilla pastry cream and sweet berries. This is an excellent dessert for anytime of year, but we love serving them in the summer!
We REALLY loved these! I give them 2 thumbs up!! I used fresh strawberries from a farm stand & thought they were incredible!