GARLIC BUTTER BAKED COD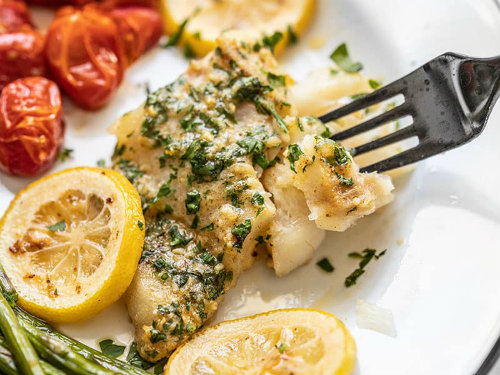 Are you ready to surprise your family with a thoughtful meal during lent or another special holiday? You don't have to look far, you have the perfect recipe. Fish it is!
Garlic butter baked cod is a simple yet flaky fish. This garlic butter sauce the recipe calls for will be smeared all over the flaky cod for even added flavor!