Fresh Tomato Salsa Recipe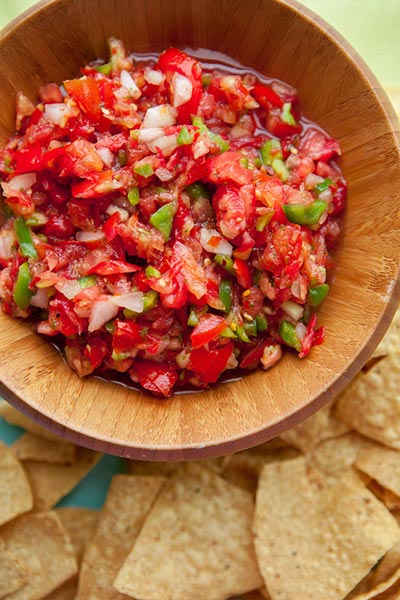 FRESH Tomato Salsa made with roma tomatoes straight from our garden!  This easy HOMEMADE recipe is made in minutes with tomatoes, onion, peppers, cilantro, and red pepper flakes!
Friends BEG for me to make this salsa because it's everyone's favorite! Serve with Chips or with your next Mexican meal!