Fluffy Lemon Brownies Recipe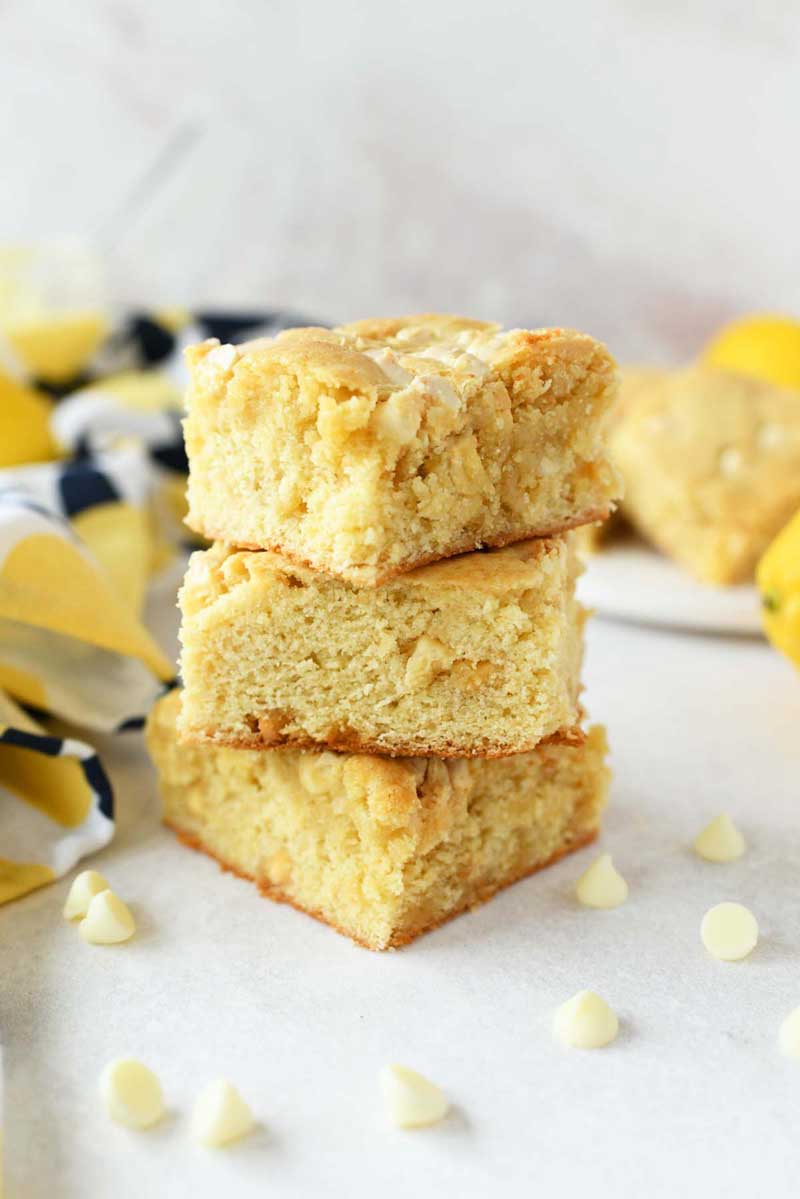 In this post, we'll show you how to make the best Lemon Brownies on the block. Similar to our vintage Peanut Butter Brownies, these brownies are cake-like, delicious, and will knock your socks off!! Made with pantry staples, fresh lemon, and vanilla morsels, these are a must-bake!
We made these twice already and cannot get ENOUGH! I had no idea lemon brownies were this good! But, if you love all things lemons, you have got to try these out!!
Fluffy Cake like Lemon Brownies Recipe