Easy Baked Chicken Tacos Recipe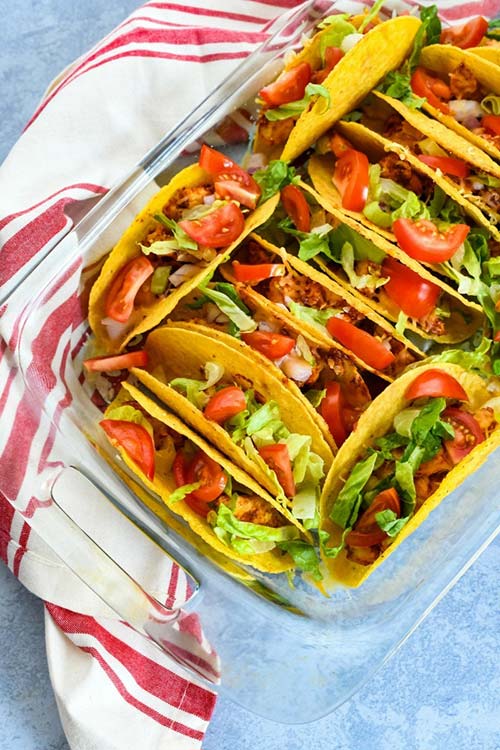 The easiest method to make chicken tacos for your family. Corn taco shells are stuffed with seasoned chicken, red onion, and cheese.
They are baked until crunchy, and topped with lettuce, tomato, and sour cream. Check out the recipe and let me know if you decide to make them too.
Easy Baked Chicken Tacos Recipe