Delicious Seafood Salad Recipe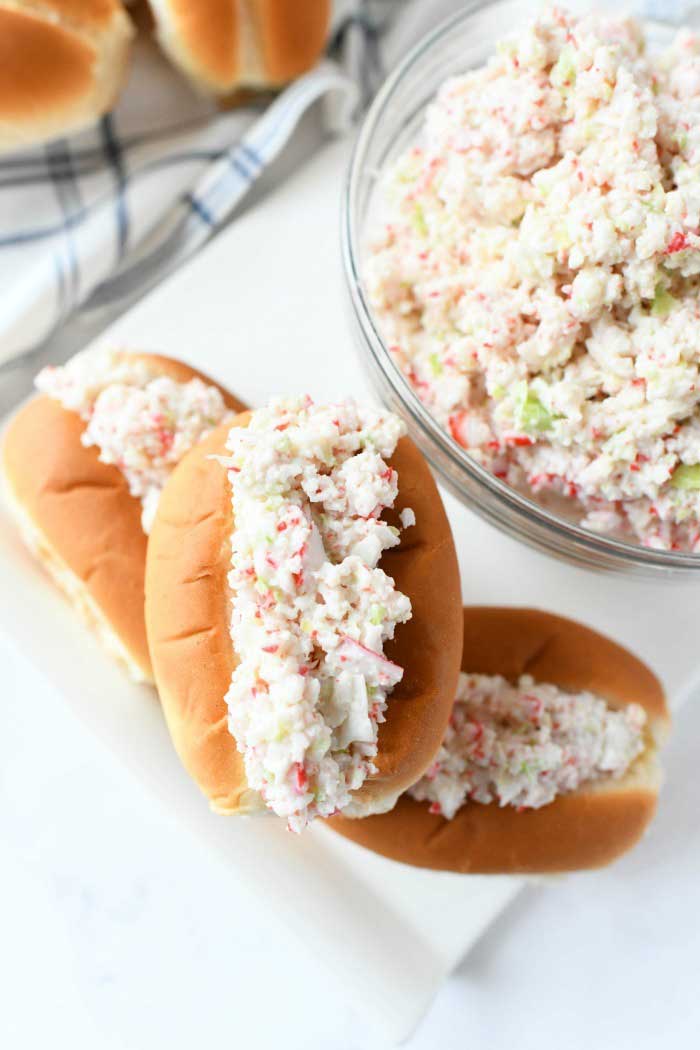 This delicious deli-style seafood salad is made with imitation crab meat, celery, and other common ingredients. It is delicious by itself, on a salad, or in a sandwich.
We love this salad in small finger sandwiches, and on salads. It also tastes so good on a Greek salad if you like feta cheese. This recipe is cheap to make and will last up to 5 days in the refrigerator.
Delicious and Easy Seafood Salad Recipe