Deep Dish Pizza Cooked in Cast Iron Skillet Recipe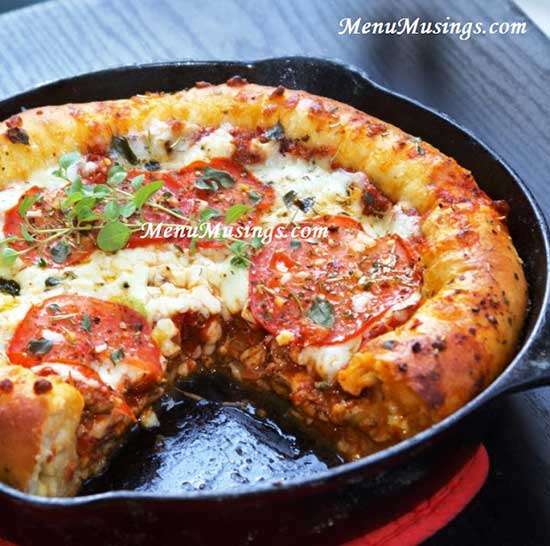 For some the best part of a homemade pizza is the gooey cheese. For others it's the flavor-explosion created by the toppings. And for the rest of us, it's crunchy crust waiting for you at the end of each slice. This delicious deep dish pizza cooked in cast iron skillet recipe is absolutely an all around family favorite that has each person asking for another slice.
All you will need to make your own pizza is some dough, of course, some cheese, meats, veggies, and your favorite pizza sauce.
If you're running short on time, store bought works in a pinch but as you all know I love homemade versions which is always best so try to make as much as you can by hand.
Deep Dish Pizza Cooked in Cast Iron Skillet Recipe