Custard Peach Pie Recipe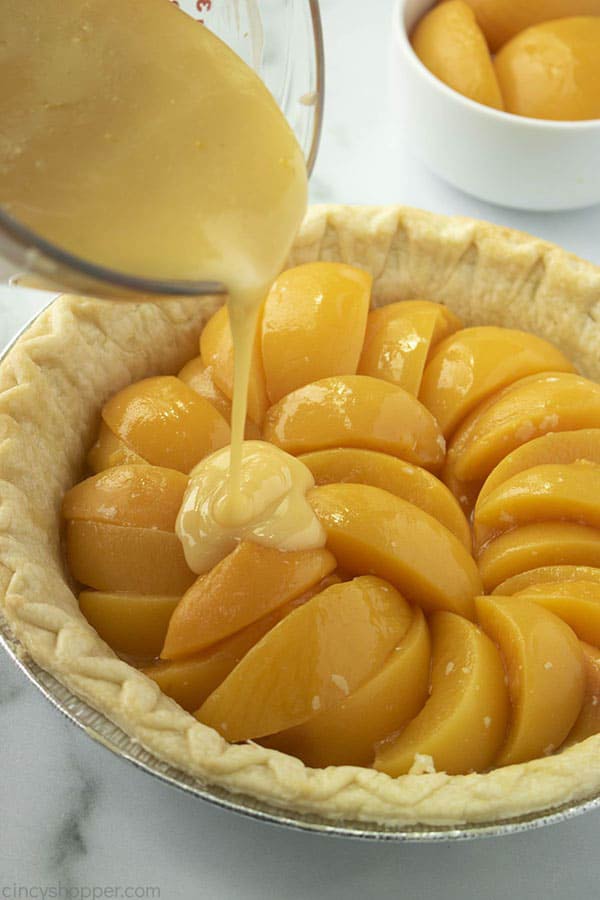 Custard Peach Pie is sweet, creamy, and oh so delicious! We make it with creamy custard, fresh or canned peaches, and top it with crumb topping.
Made and thoroughly enjoyed. I used canned peaches but next time I am going to use fresh. Check out the recipe.