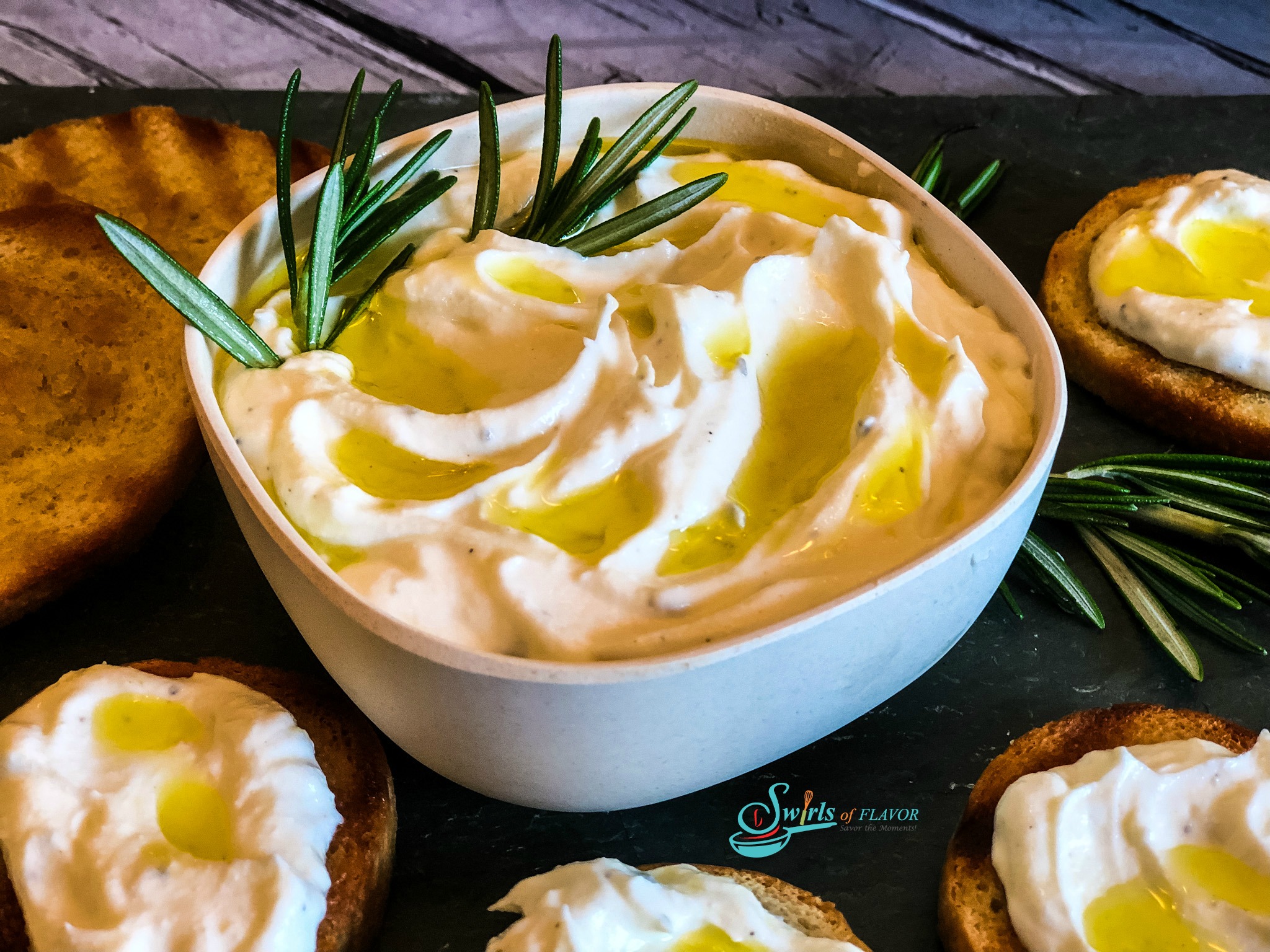 Creamy Ricotta Dip Recipe
Whipped Ricotta Dip is an easy appetizer recipe for a flavorful and creamy dip that can be made in just minutes.
Simply cream ricotta cheese in a food processor with a few basic flavorings then drizzle with olive oil for a ricotta appetizer worthy of guests and holidays!
With a container of ricotta cheese, lemon juice, fresh rosemary, garlic powder, kosher salt and pepper, you can have this creamy cold dip on the table in mere minutes. Finish it off with a drizzle of extra virgin olive oil.
I love to serve this dip as a spread on French baguette slices topped with fresh figs too.