Creamy Pasta Salad Recipe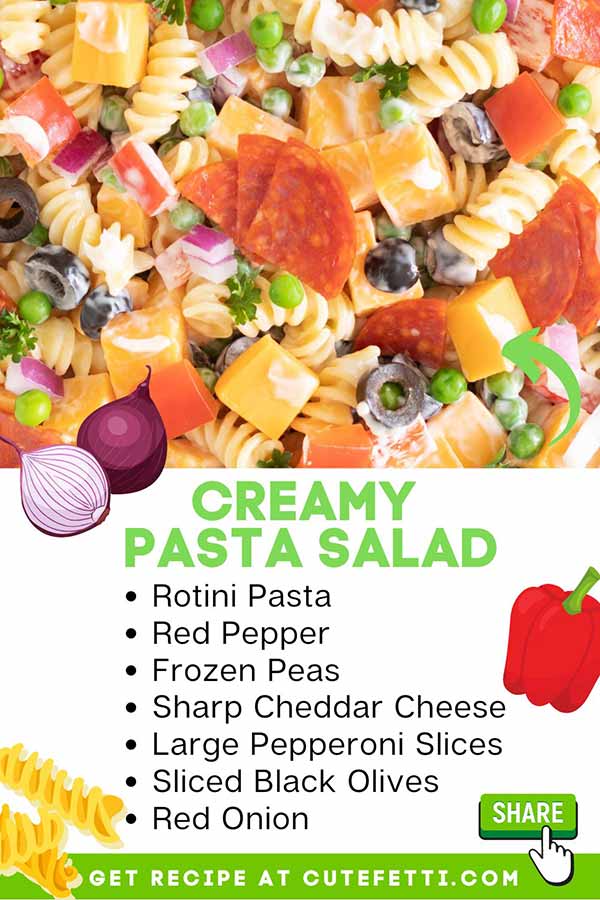 This pasta salad is a classic. It's creamy, it's flavorful, and if you're looking for the ultimate pasta salad recipe, this is it!
Pasta salads are great because they can be eaten at any time of year – in fact, they make a perfect summer dish.