CRAZY TENDER SLOW COOKER FRENCH DIP SANDWICHES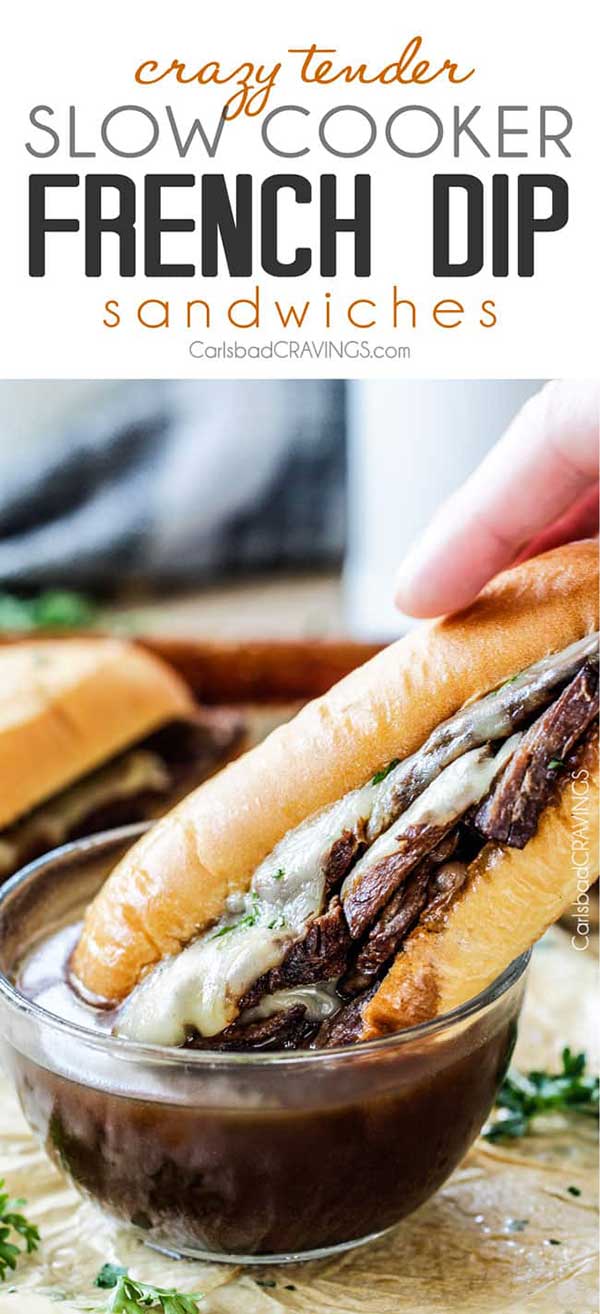 You haven't had a French Dip Sandwich until you try this French Dip Recipe!  These French Dips have rave reviews for a reason – they are rave worthy! 
The meat is cooked low and slow, sliced then put back in the slow cooker so it drinks up all the juices and becomes melt-in-your-mouth tender.
CRAZY TENDER SLOW COOKER FRENCH DIP SANDWICHES