Cranberry Pistachio Cheese Log Recipe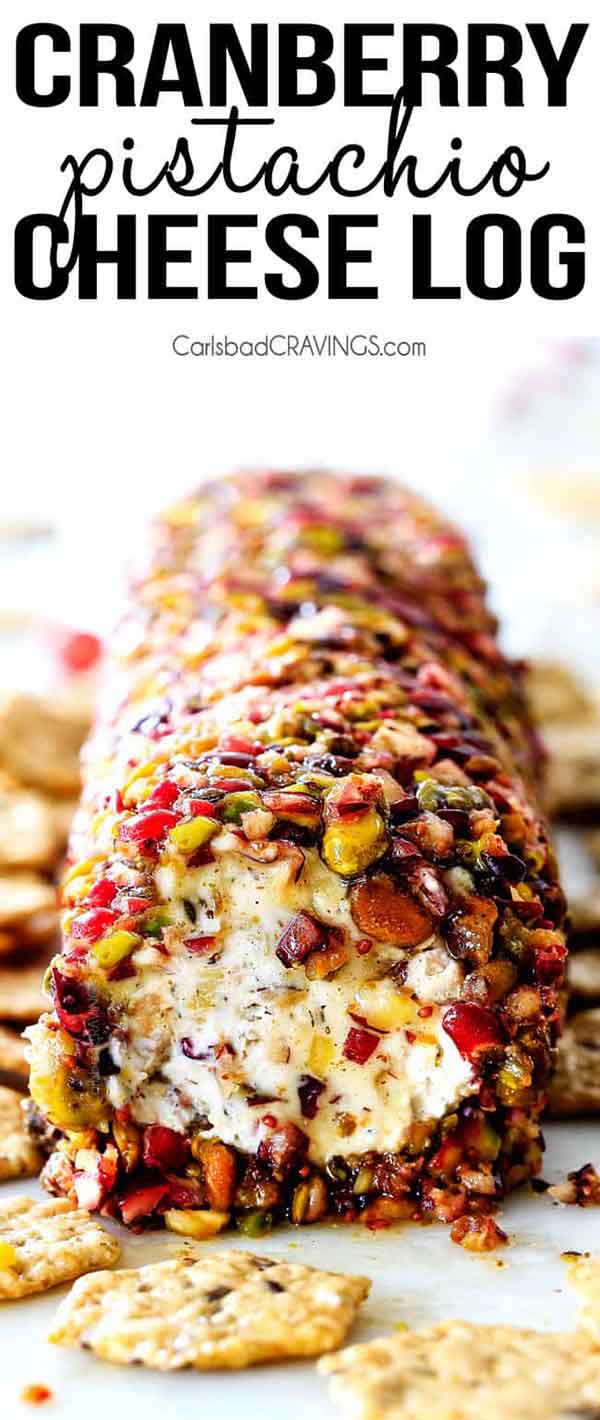 10 MINUTE PREP CREAMY, SWEET AND TANGY CHEESE LOG WITH CRANBERRIES AND PISTACHIOS IS THE EASIEST YET MOST IMPRESSIVE APPETIZER YOU WILL EVER MAKE!
WOW. I am making this for thanksgiving and christmas dinner this year! Check out this amazing recipe from carlsbadcravings.com and let me know if you make it too!
Cranberry Pistachio Cheese Log Recipe