Christmas Love Cake Recipe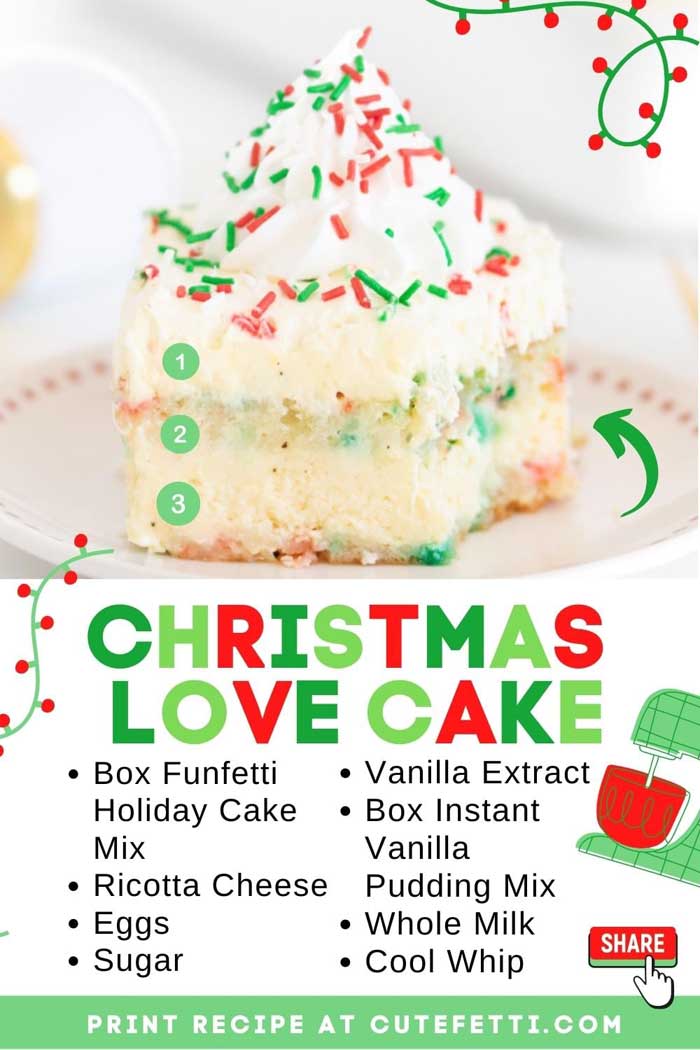 Are you looking for something fun to bake up this holiday season? This Christmas Funfetti Love Cake just might become your favorite festive dessert recipe. With three delicious layers of goodness, it's hard to resist. 
If you're looking for a delicious Funfetti holiday cake to try this year, you should consider this one!