Chipotle Crusted Chicken Recipe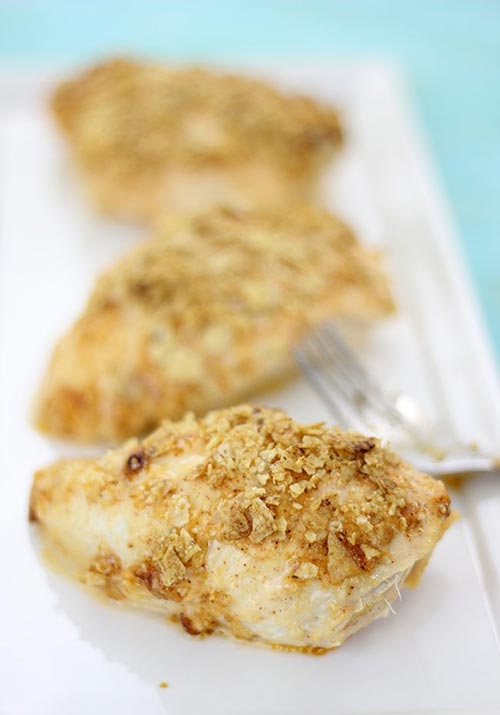 Making this simple 5 Ingredient Chipotle Crusted Chicken is really easy, I wouldn't have it any other way.
In just 20 minutes in the oven, you'll have a moist and flavor packed dish that's sure to be a crowd pleaser. We like a little kick around here, but you can always add a little less of the chipotle chile pepper.
Chipotle Crusted Chicken Recipe