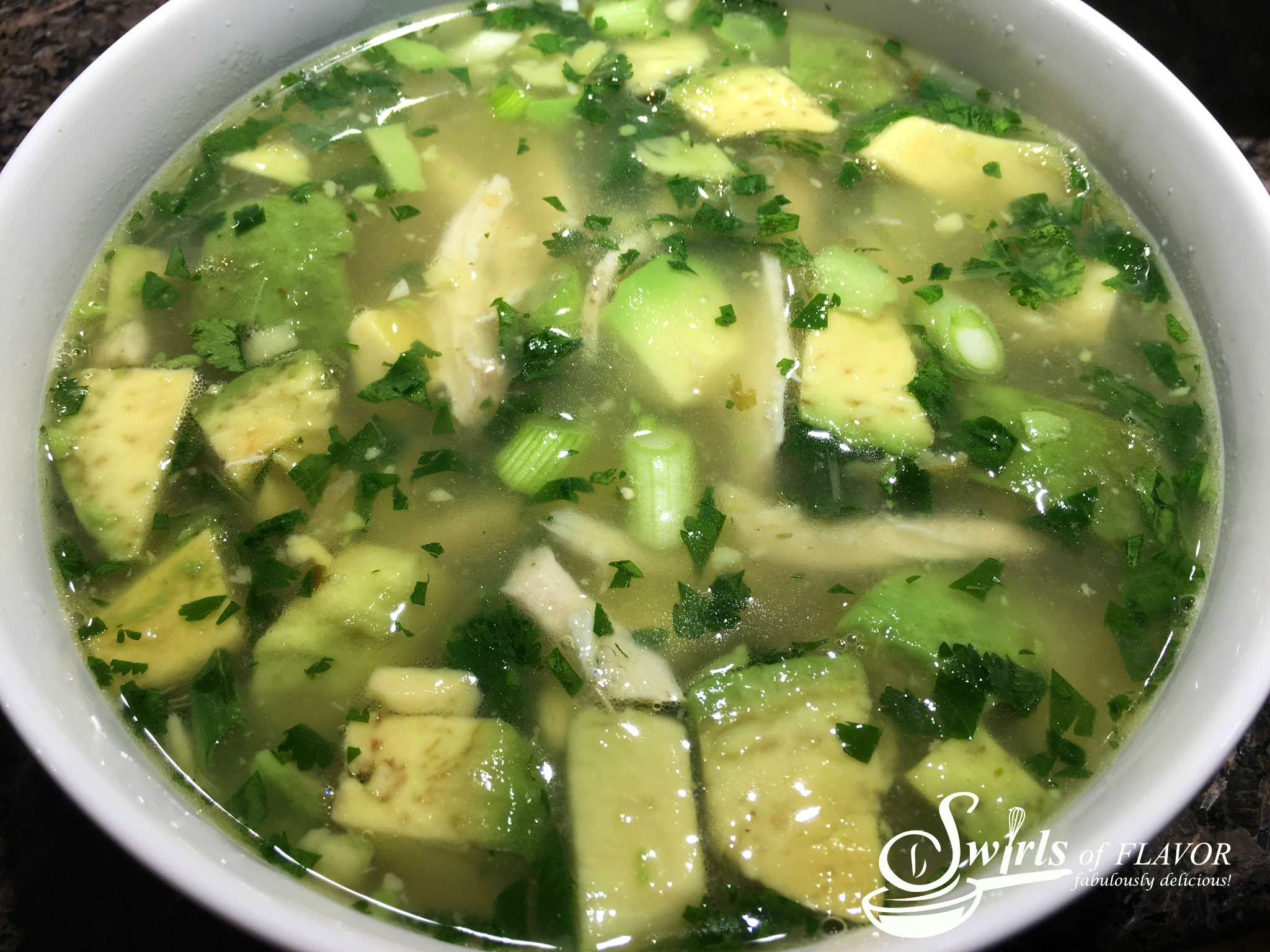 Avocado Soup
The fresh clean flavors of garlic, fresh ginger and lime and the buttery creaminess of chunks of avocados come together to create Chicken Lime Avocado Soup, a new comfort soup favorite! Homemade chicken soup just got a face lift!
Let me begin with an admission. I need to tell you that this is one of my most favorite soups of all time. Truly!
The creaminess of the avocado and fresh flavor of the lime make this every spoonful of this soup amazingly delicious!
Our Avocado Soup is a snap to put together on your stove top and will be gone just as quickly when you set it on your table!