Easy Unstuffed Cabbage Rolls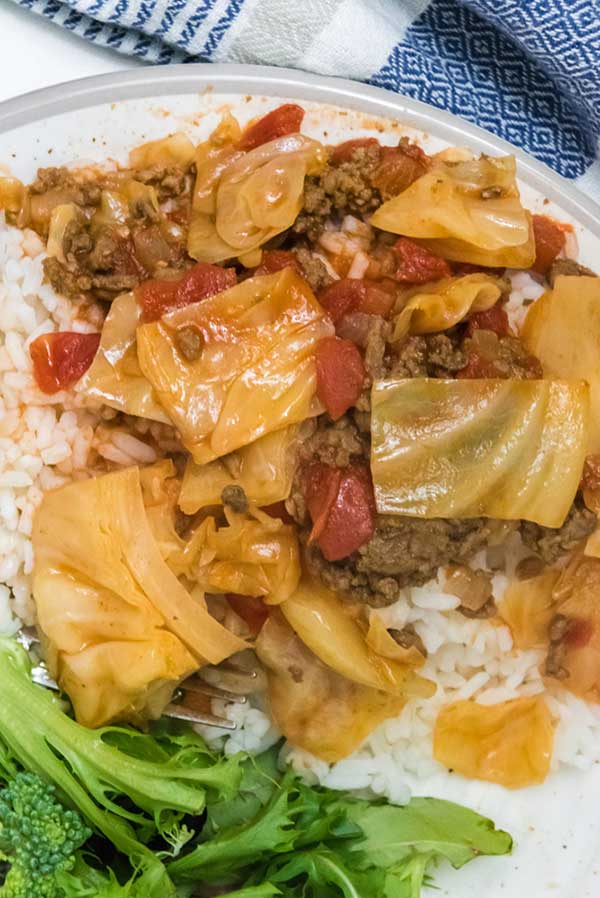 Looking for the flavors and textures of stuffed cabbage rolls but don't want to deal with all the work?! I've got great news! You can make this unstuffed cabbage rolls recipe in your Crockpot.
This recipe for unstuffed cabbage rolls takes all of the hard work out of stuffed cabbage. It's easy, hearty, and great for colder weather months!
Easy Unstuffed Cabbage Rolls Recipe