Cheese Stuffed Squash Blossoms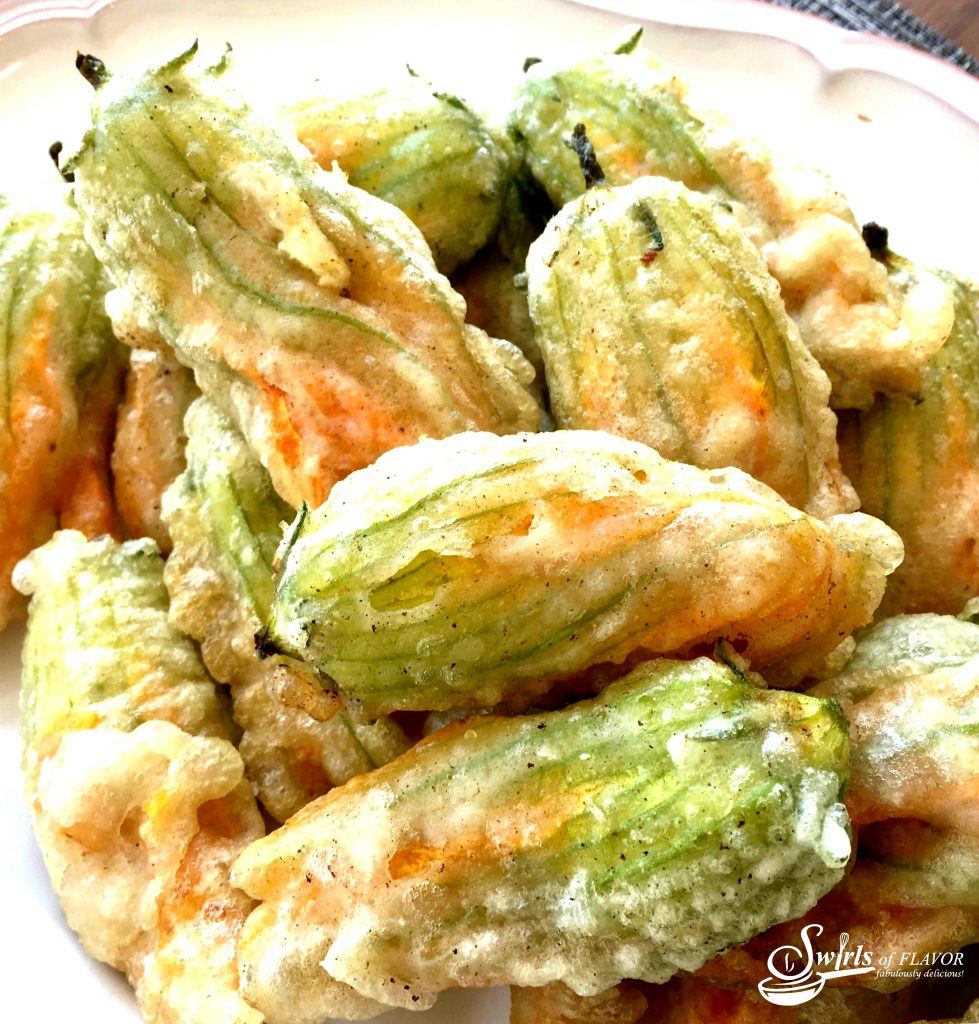 Cheese Stuffed Squash Blossoms are filled with a ricotta and Parmesan cheese mixture. Fresh basil adds a summertime flavor to the filling.
Coat these edible blossoms in a light batter and fry to crispy perfection, and I bet you can't eat just one!
Our sauteed squash blossoms is an easy summer appetizer recipe. A perfect addition to your entertaining menu!
Squash blossoms, those delicate orange and yellow flower blossoms, also called zucchini flowers, are absolutely gorgeous and especially delicious when filled with a cheese mixture.
Cheese Stuffed Fried Squash Blossoms capture the flavor of summer in every bite!
Cheese Stuffed Squash Blossoms