Beautiful Rhubarb Poke Cake Recipe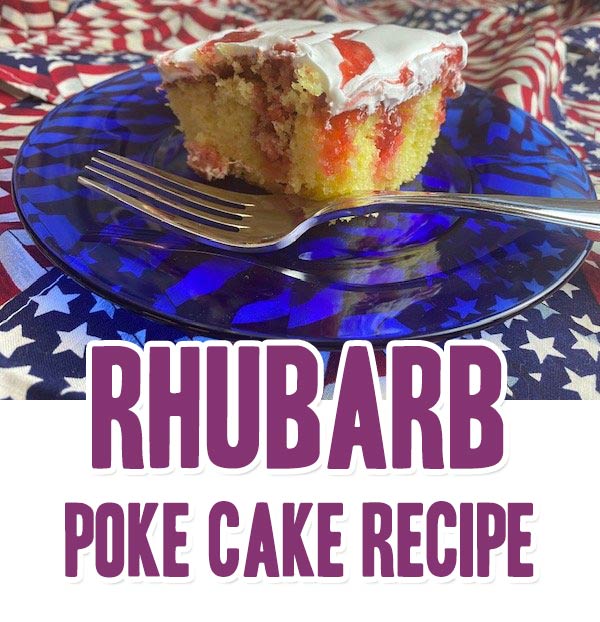 Today let's make a rhubarb poke cake! Right now rhubarb is plentiful! The tangy stalks can be made into seemingly endless goodies from jam to sauces, breads, pies, and desserts. Here's a striking cake that looks great from every angle!
This is the perfect summer dessert! You'll be the hit of the party with this festive cake!
Beautiful Rhubarb Poke Cake Recipe