Banana Buttermilk Pancakes Recipe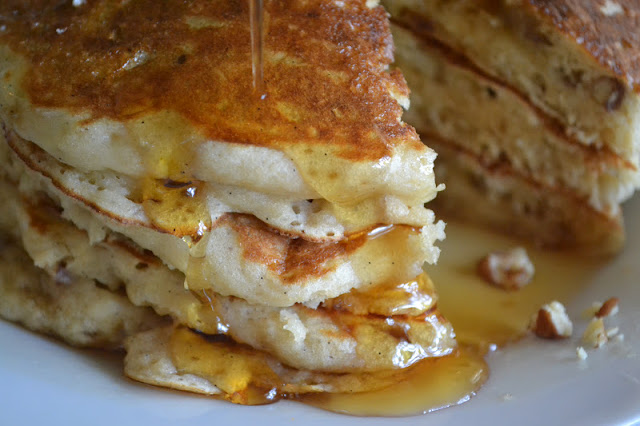 Banana Buttermilk Pancakes (with pecans and vanilla bean) have to be the ultimate in weekend morning luxury…these fluffy pancakes are guaranteed to get everybody out of bed early!
I am going to be brutally honest for a second. THESE ARE THE BEST PANCAKES I HAVE EVER MADE. I have shared so many recipes over the years but this one trumps all of them.