Spaghetti & Meatball Casserole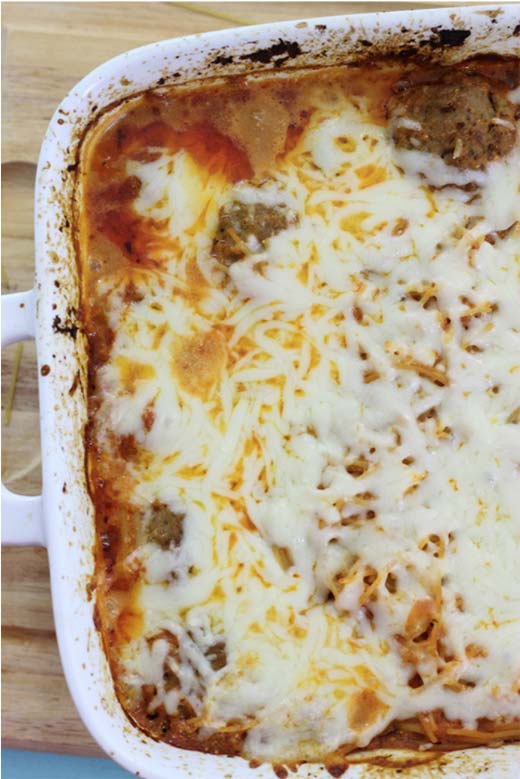 Are you hungry for another easy recipe that your family will love? What about taking a classic pasta dish and taking it to an all new level?
A recipe that's as easy as it is delicious? Feeling hungry, yet? You know that I'm a big fan of shortcuts that make life a little more delicious. Aren't you? Let's kick off this week with a delicious no boil spaghetti and meatball casserole!
Spaghetti & Meatball Casserole