Bacon Wrapped Irish Shillelagh Sticks
I first saw these on the Little Shamrocks site, thinking they would be perfect for a party we were going to that weekend. I made a couple of batches and we devoured them!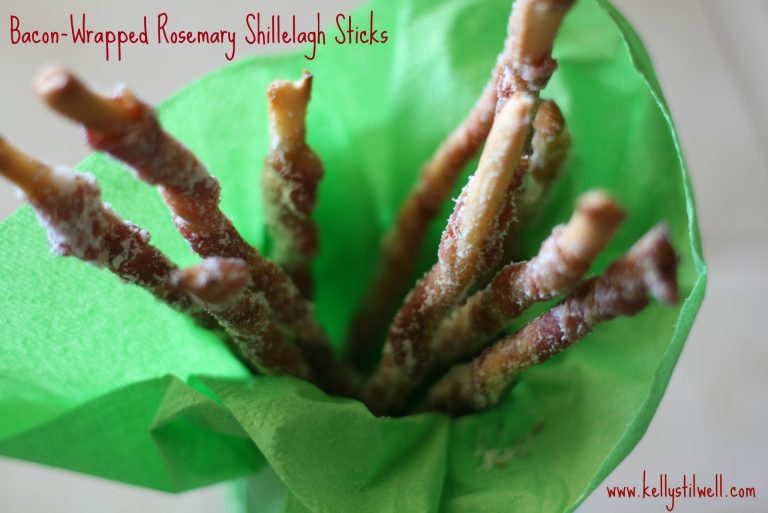 I'll share a few tips with you that make this recipe easier. I think the addition of rosemary makes it even better. Enjoy!
Bacon Wrapped Irish Shillelagh Sticks