The BEST Cheeseburger Casserole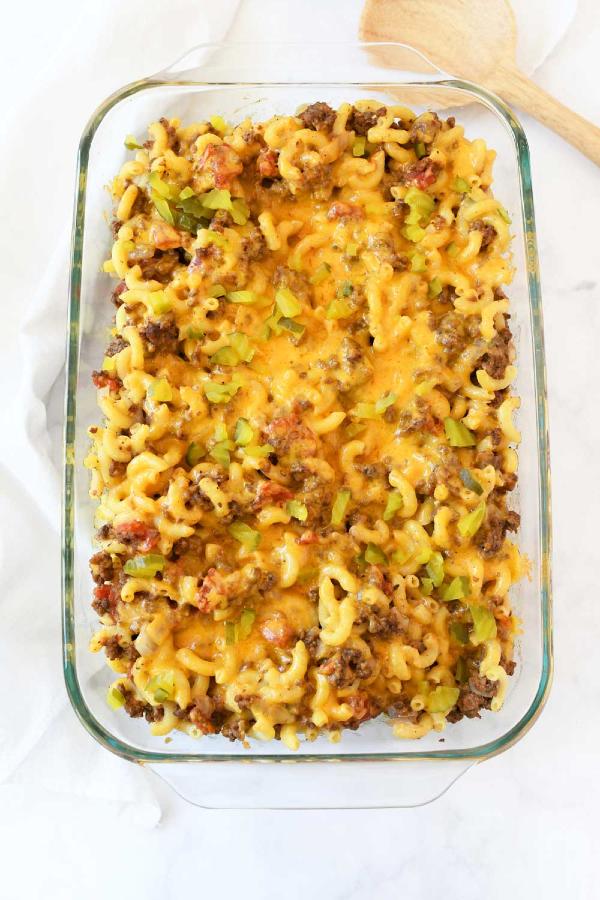 This comforting Cheeseburger Casserole pasta dish features all the fixings of a delicious cheeseburger all baked in the oven. It is cheesy, easy, and the perfect meal for families who are short on time.
We made this and the kids LOVED it! In fact they keep asking me to make it again. You all know I love to try new recipes so it is hard to keep repeating! If you haven't gave this a try you should! The pickles were such a fun and delicious touch, but you can leave them out if you want.
The Best Cheeseburger Casserole Recipe