Strawberry Salsa Recipe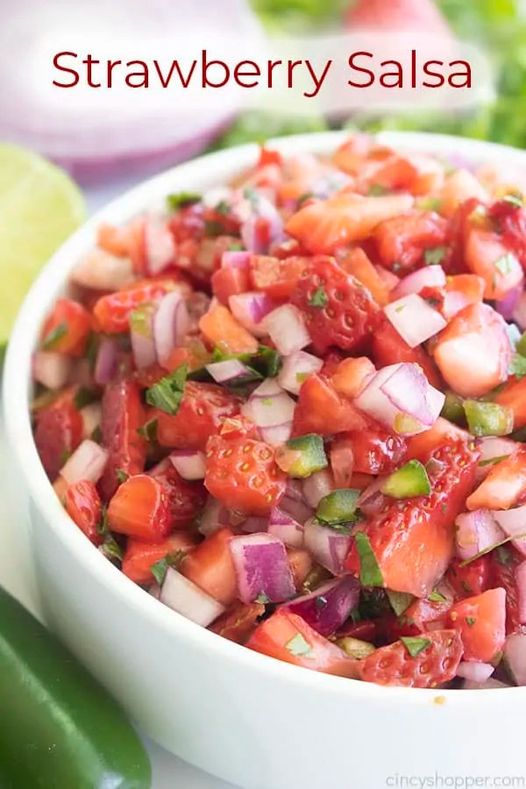 Strawberry Salsa is a fresh, fruity take on the classic Mexican condiment and topping. You can crank the heat up or down on this simple homemade recipe!
WOW! I can't get enough of this recipe! The strawberries feel like they have always been missing from salsa once you take a bite of this delicious dish! SO GOOD!