Slow Cooker Boston Baked Beans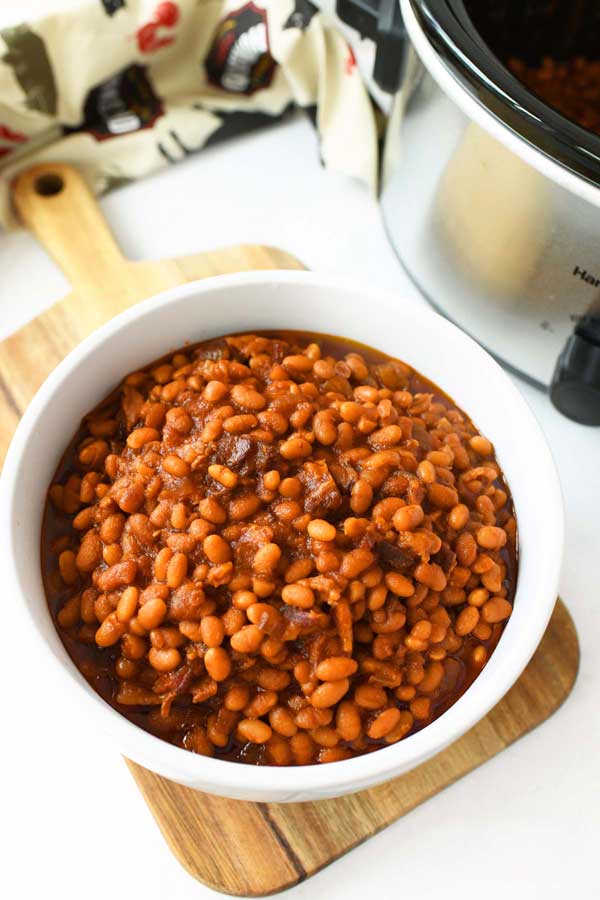 This Boston baked bean recipe is a delicious compliment to any BBQ or comfort meal. Made with navy beans, molasses, brown sugar, tomato paste, apple cider vinegar, onions, and bacon; this recipe is the best summer BBQ side! So, go ahead and give these baked beans a try! Your family will thank you!
Made with inexpensive ingredients, these beans can be stretched to feed a small crowd. They are prepared in a slow cooker with navy beans that do need to be properly soaked. Get everything you need to know with the below link!
Slow Cooker Boston Baked Beans Recipe