Roasted Red Cabbage Steaks Recipe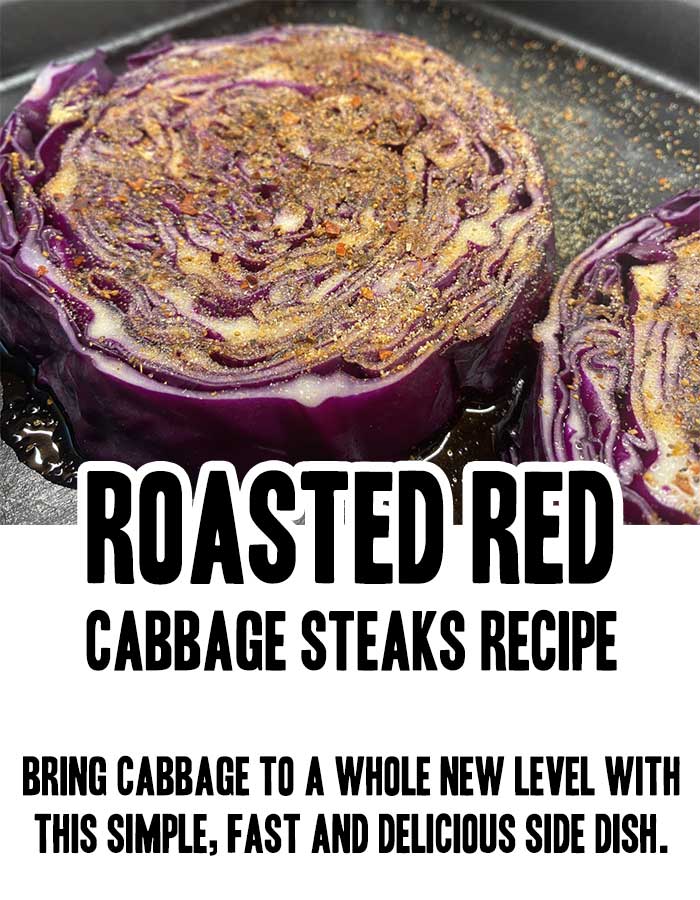 Roasted red cabbage steaks look unique and taste amazing! They are super easy to make, and they are a great vegan main dish!
Red cabbage steaks also make a great side dish and pair especially well with sausage, pork, or chicken. Cabbage develops a sweeter taste when roasted and the oven creates tasty crispy caramelized edges.
Check out this amazing recipe and do let us know if you decide to make a batch 🙂
Roasted Red Cabbage Steaks Recipe