Rhubarb Cake With Coconut Pecan Topping Recipe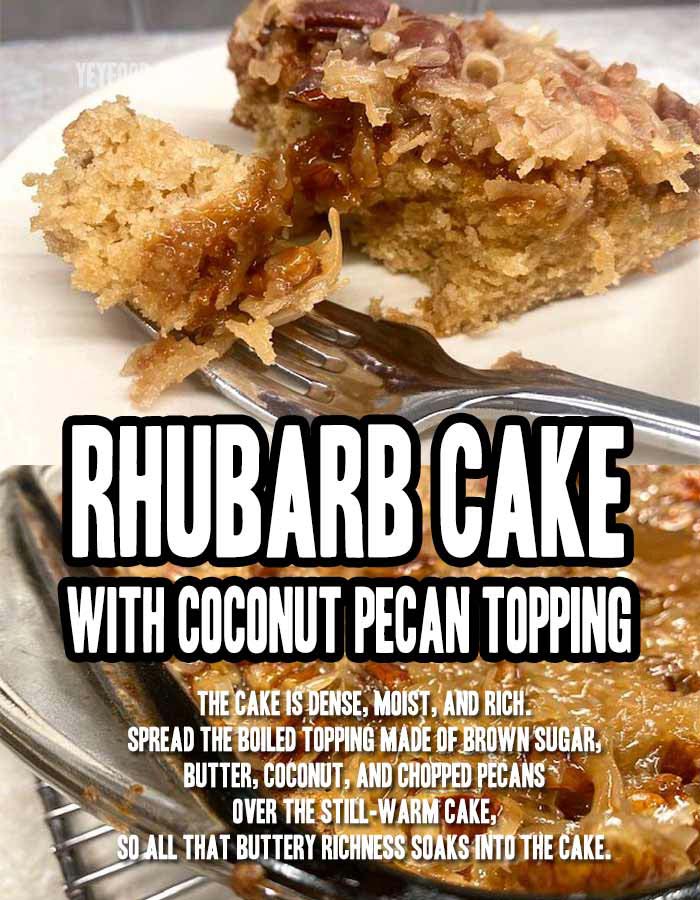 Here is a rhubarb cake with coconut pecan topping for that person with a huge sweet tooth! The cake is dense, moist, and rich.
Spread the boiled topping made of brown sugar, butter, coconut, and chopped pecans over the still-warm cake, so all that buttery richness soaks into the cake. Oh my goodness!
Rhubarb Cake With Coconut Pecan Topping Recipe