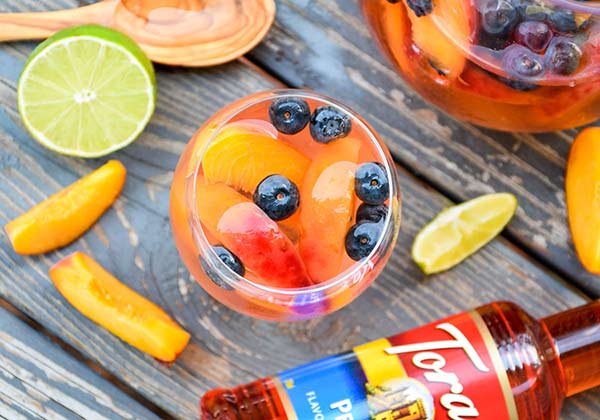 Refreshing Peach Sangria
This refreshing Peach Sangria made with rum, peach syrup, and sparkling water. I love to stir in fresh peaches and blueberries for a beautiful presentation. This adult beverage is great for those evenings you want to sit back and relax with a cold drink.
This peach sangria develops a darker peach color as it sits, so if you like a deeper color, you can make this a day ahead store in the fridge until ready to serve.