Raspberry Lemon Mug Cake Recipe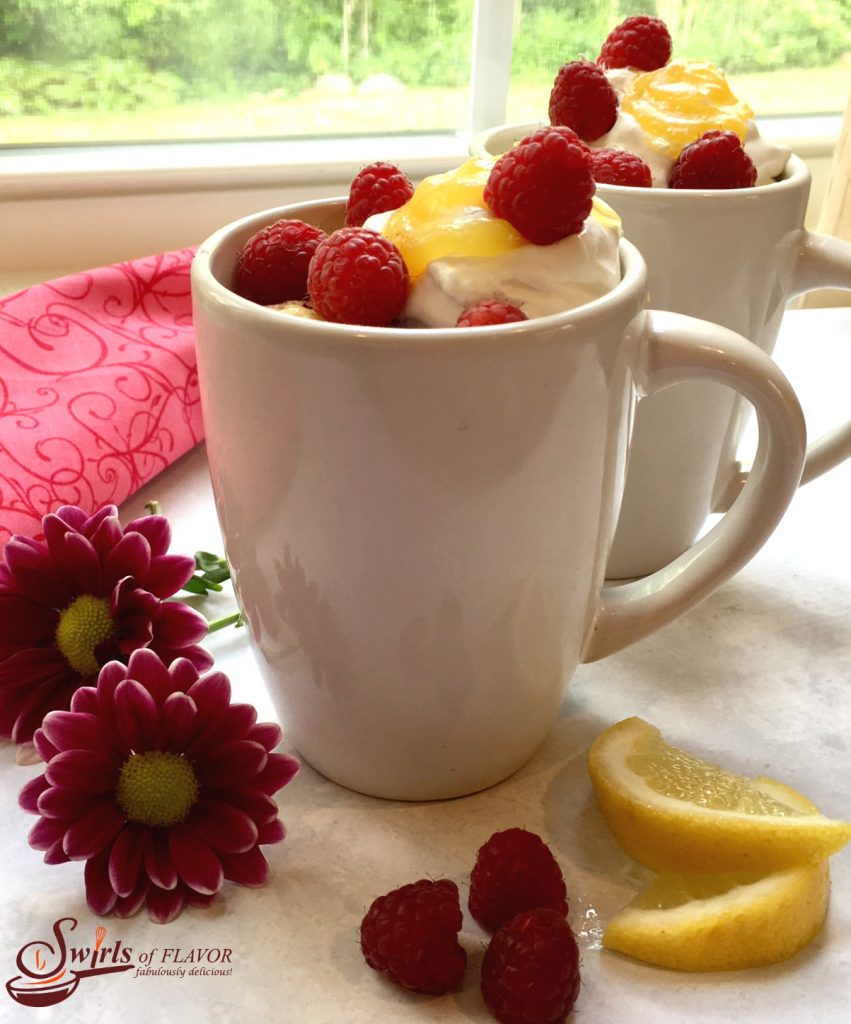 Don't want to use up lots of ingredients? Low on flour? Need that sweet treat in a hurry? Then a mug cake is the dessert for you!
A Raspberry Lemon Mug Cake Recipe, hot out of the microwave and topped with whipped topping, lemon curd and fresh raspberries, will satisfy your sweet tooth. 
With just a few simple ingredients, and a quick two minutes of "cooking" time in the microwave, you can make this delicious individualized dessert in your own special mug. 
Raspberry Lemon Mug Cake Recipe