Pumpkin Cheesecake with Gingersnap Crust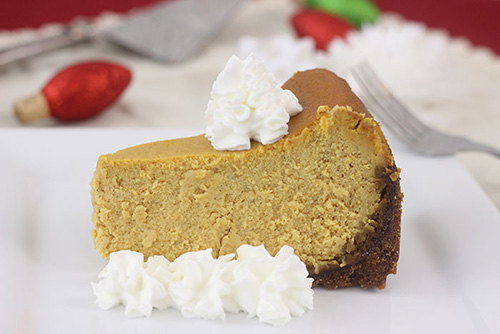 Thanksgiving is just the beginning of all of the amazingness that is to come! Speaking of, I just made the most scrumptious dessert and I can't wait to share it with you.
Check out the super easy and may I say… delicious recipe by my good friend, Dawn. Let me know if you make it, I bet you will LOVE it!
Pumpkin Cheesecake with Gingersnap Crust