Parmesan Garlic Bread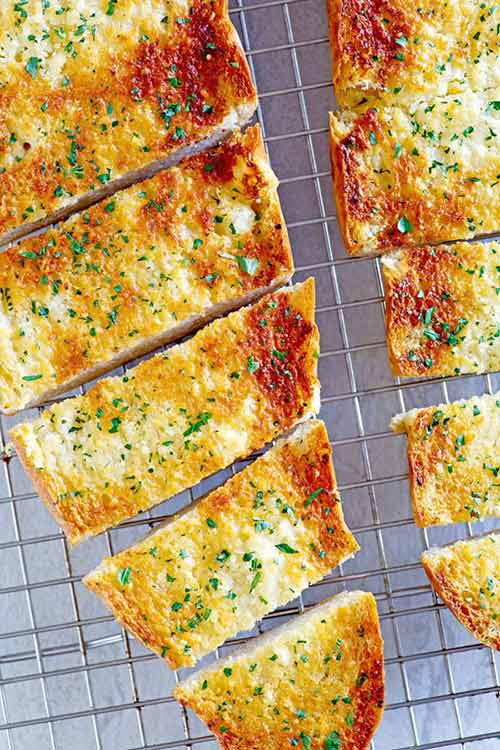 Parmesan Garlic Bread – Turn regular French bread into delicious, buttery parmesan garlic bread with this quick and easy recipe.
This garlic bread is loaded with Parmesan cheese and garlic.
The garlic is pureed (no garlic powder please). The end result is the most garlicky, cheesy, and buttery garlic bread ever.