PAN FRIED TORTELLINI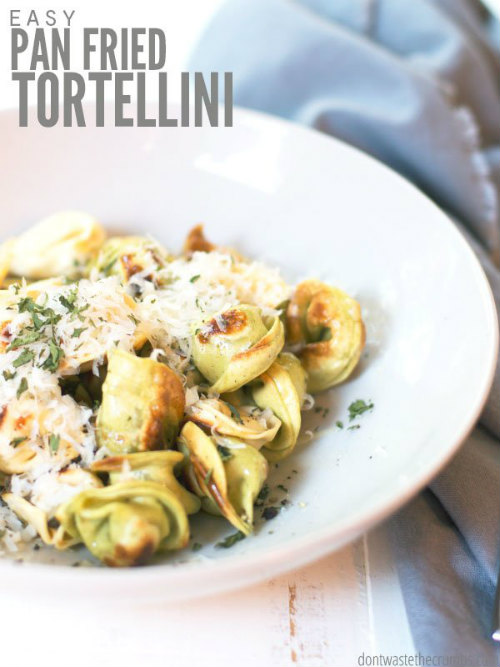 Are you looking for an unusual meal to cook for a busy weeknight? Have you ever had a pan-fried tortellini? I didn't until I tried this appetizing recipe.
This pan-fried tortellini recipe is super quick to throw together and you can also use leftover chicken to make it. It is definitely a winning dish in my book of go-to recipes.