Low Carb Chicago Style Deep Dish Pizza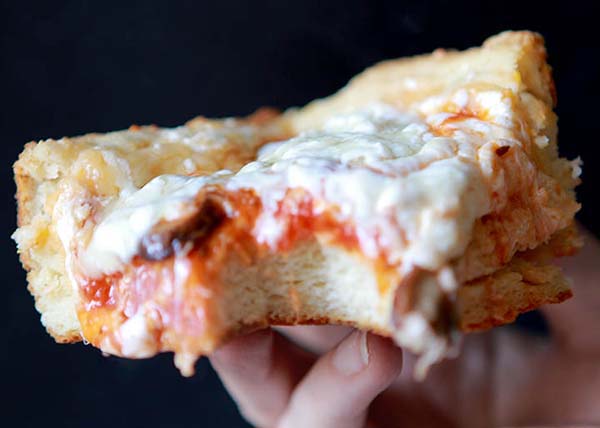 Finally, a deep dish pizza pie for people on a low carb or Keto diet!
This Chicago Style pizza has a lovely thick crust and is topped by extra sauce, mozzarella cheese, mushrooms and pepperoni. But you can top it with anything you like, since almost all pizza toppings are naturally low carb. So this pizza clocks in at just 5g net carbs per slice.
And the best part of this recipe is the crust. It's a real yeast bread crust, so it tastes very close to normal pizza. You will not be disappointed!
Low Carb Chicago Style Deep Dish Pizza