Lasagna Roll Ups Recipe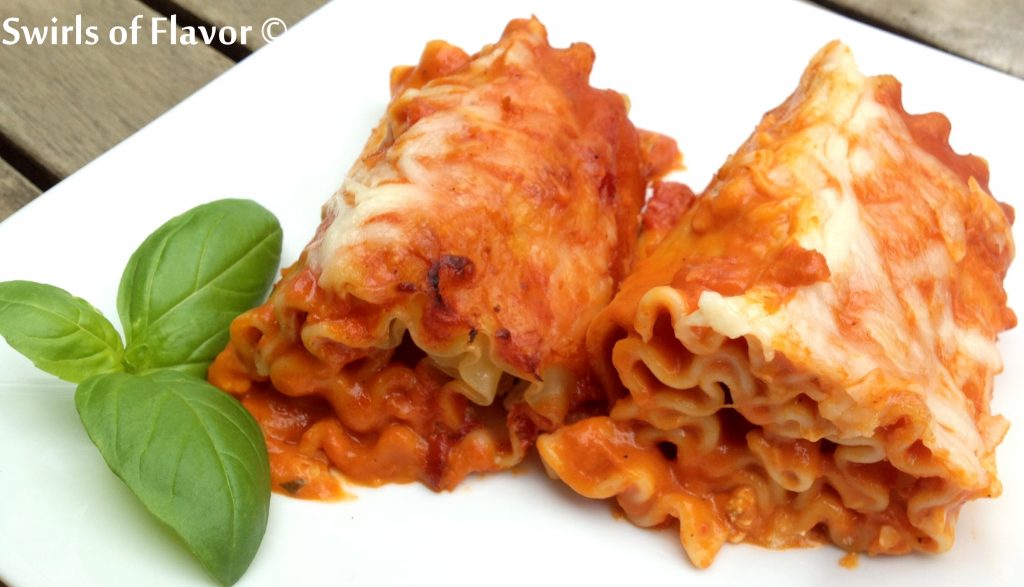 Take the ordinary out of dinner tonight with Lasagna Roll-Ups all Vodka, an easy recipe that you can make ahead! With just 7 ingredients, you can have this pasta recipe ready for your Meatless Monday dinner.
I changed up the sauce for today's lasagna recipe and gave this cheese lasagna roll-ups recipe a facelift with vodka sauce. Perfect for your Meatless Monday, your Sunday Supper, your weeknight dinner and fancy enough for entertaining!
Lasagna Roll-Ups take the drudgery out of prepping a tray of lasagna and make it easy and, might I say, even fun. Just top lasagna noodles with cheese, roll up and bake with vodka sauce!