Instant Pot Beef Noodle Soup Recipe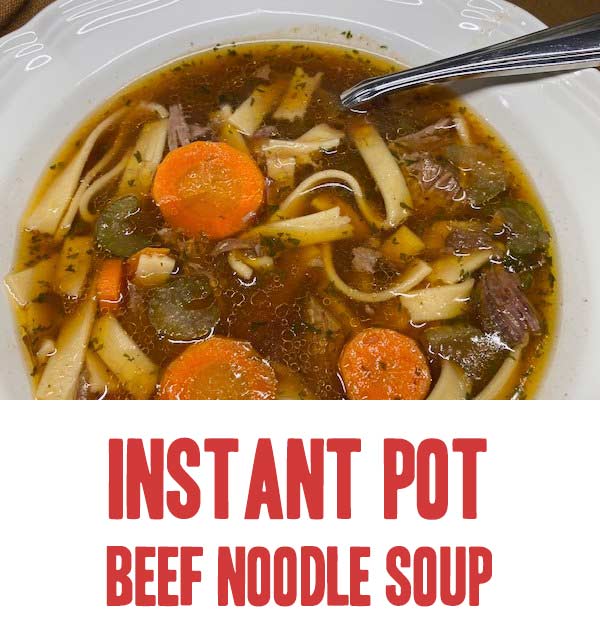 Have a break from chicken noodle soup and have beef instead! Beef noodle soup. Tender beef. Yummy noodles.
Comfort food extraordinaire! Now get that simmered-all-day flavor in just over an hour! Check out the recipe and let me know if you decide to make this!
Instant Pot Beef Noodle Soup Recipe