How to Make Classic Bruschetta in Minutes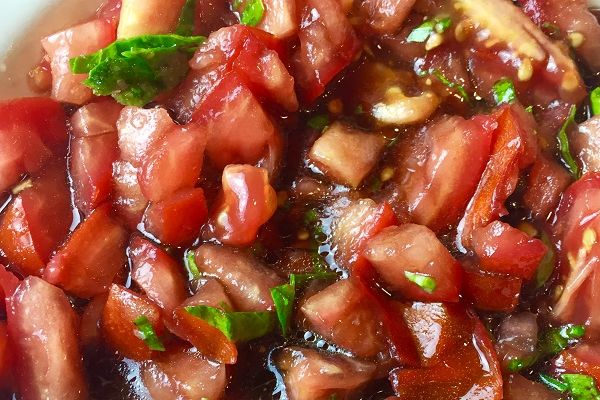 This classic appetizer is the happiest marriage of fresh tomatoes, basil, olive oil and balsamic vinegar.
Fun to say, even more fun to eat! Now's the time when fresh tomatoes are abundant! You haven't enjoyed summer to the max til you've had bruschetta!!
How to Make Classic Bruschetta in Minutes