Homemade Flakies Recipe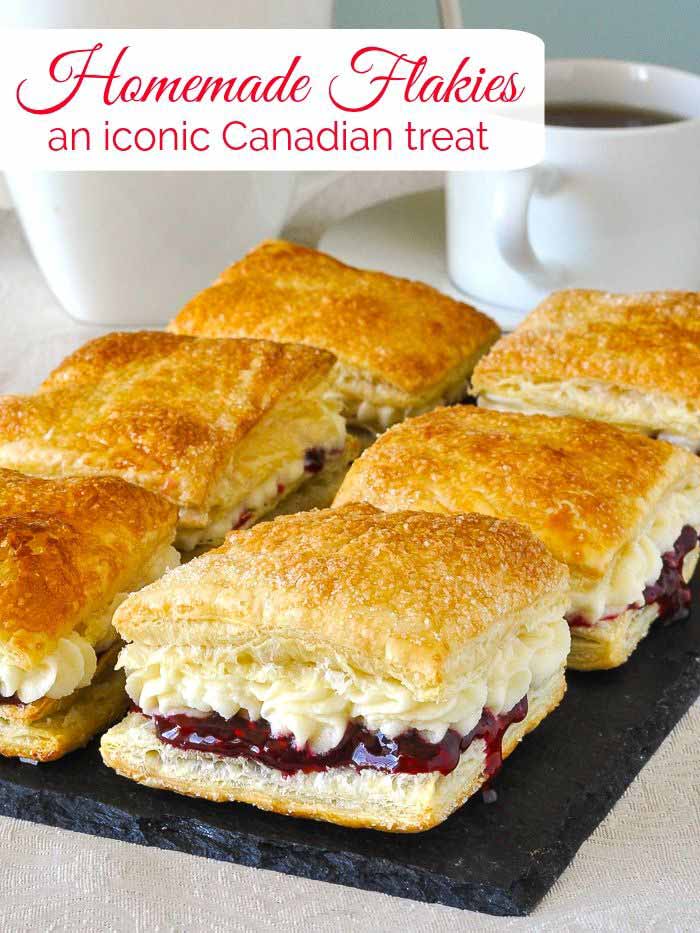 Homemade Flakies with raspberry compote & vanilla cream. A nostalgic tribute to the Vachon Flakie, one of my very favorite snack cake treats as a kid.
If you liked this post, maybe you will like some of our others. You can check some related articles below or search via categories on the right. Be warned, you will be on here for hours. Enjoy 🙂

If you like this article please like, comment or share. This will keep us in your news feed and show me what articles you are most interested in.