Homemade Chicken Tenders
This recipe for Homemade Chicken Tenders is so much healthier than fast-food chicken. If you've never tried making them yourself, it's pretty easy!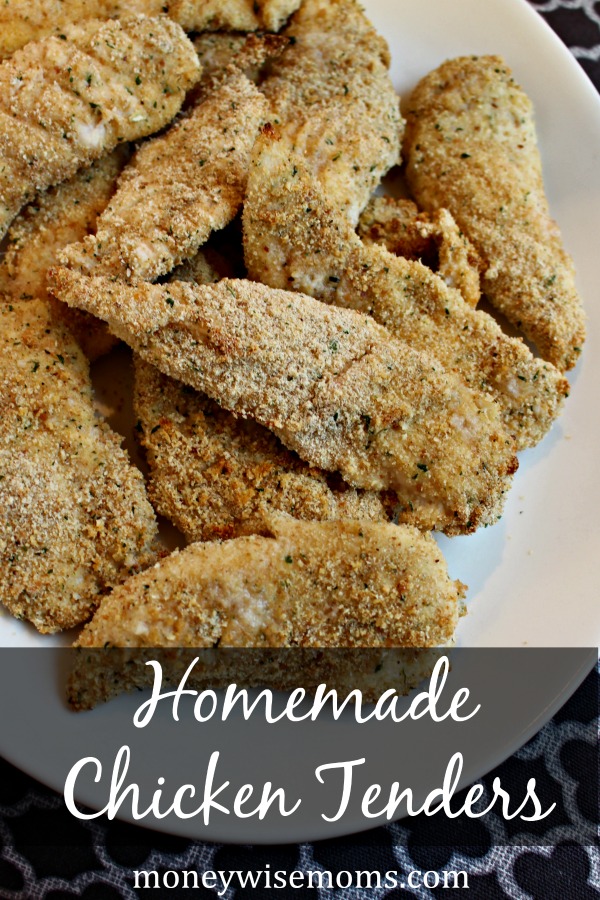 I've tried baking these flat on a baking sheet, but sometimes the breadcrumb coating sticks to the pan, so I've started doing it this way where I use a metal cooling rack on top of a sheet pan. Then I just put the cooling rack in the dishwasher to clean it afterward.