Green Chile Chicken Casserole
This Green Chile Chicken Casserole recipe is one of my family's favorites because the flavor is comforting and homey, and it's super-easy to put together as long as I have pre-cooked chicken and rice in the fridge. Where do you get those? Next time you're making chicken, cook a little extra, cube it, and put it in the fridge or freezer for another day. Whenever I take the time to make brown rice, I double the recipe and put the rest in the fridge or freezer–same deal–and it's ready for a quick meal like this one.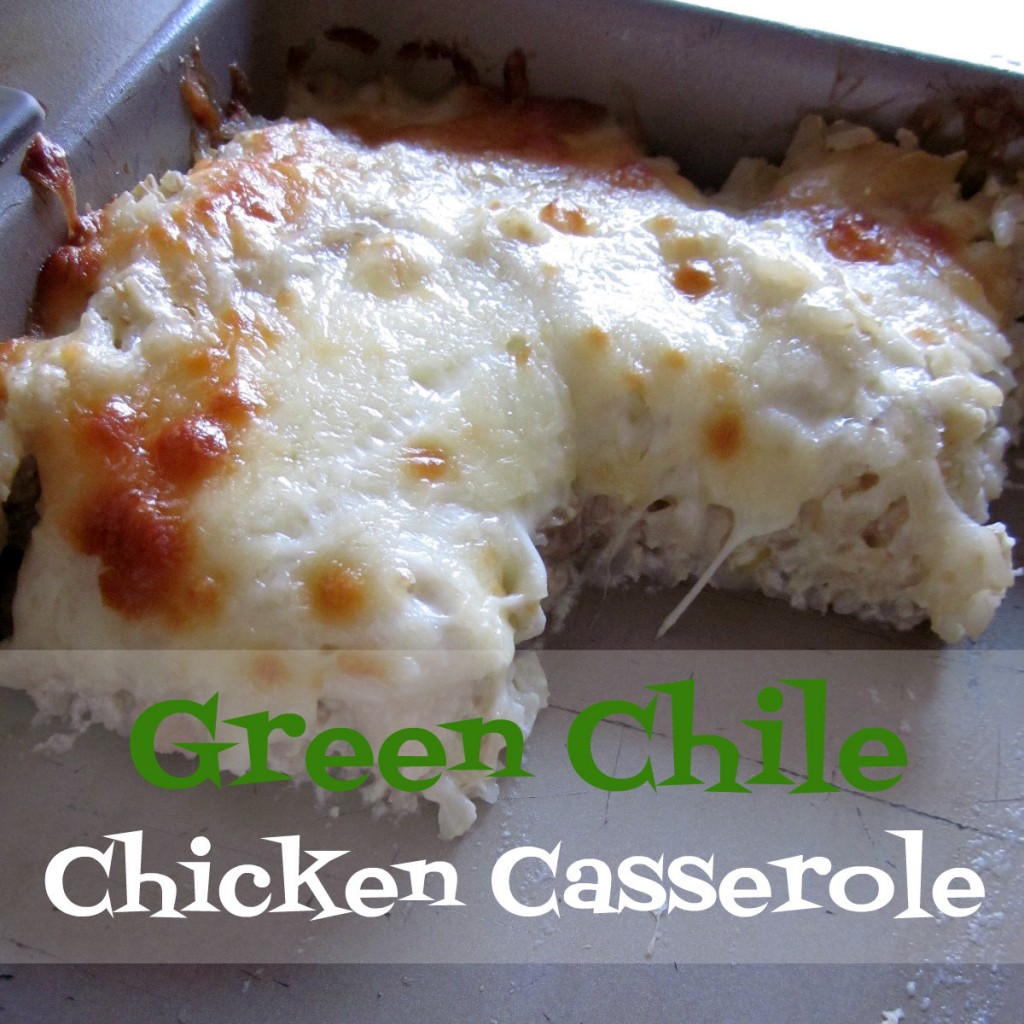 This casserole is perfect for freezing for later. Just complete through step 3, let cook, and wrap pan in foil. On cooking day, let defrost, then bake 40-45 minutes at 350 degrees and check that the casserole is heated through.