Grilled Zucchini Boats Recipe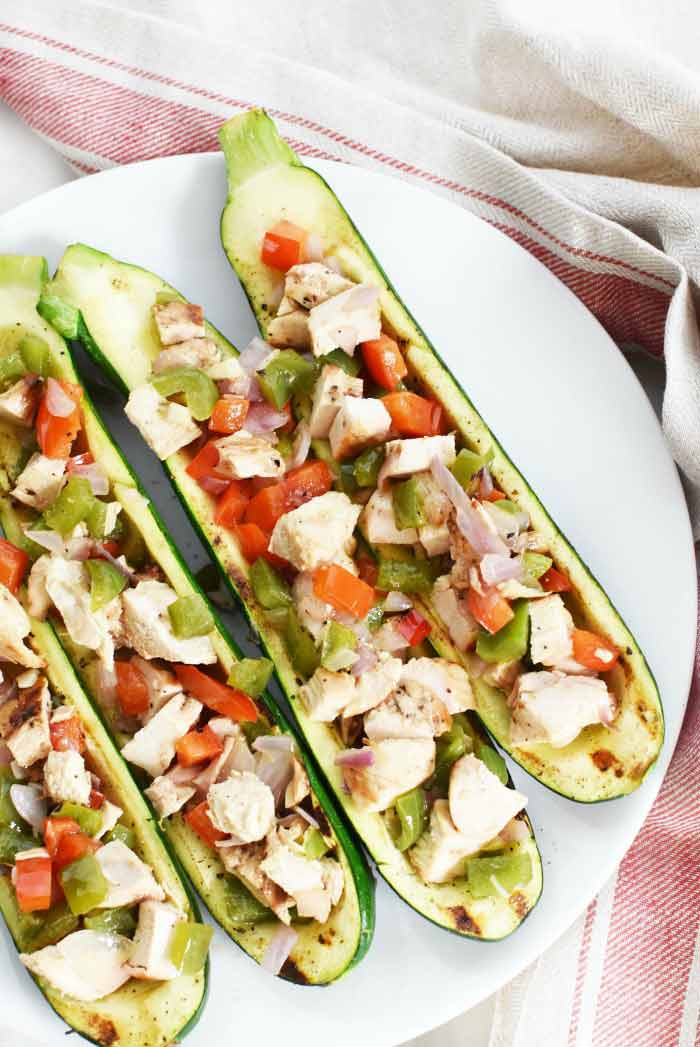 Looking for a fresh dinner idea to use up some summer squash or zucchini? These Grilled Zucchini Boats are jam-packed with fresh flavors and can be customized to what you prefer. Get the cooking tips you need to make the best stuffed zucchini!
We made these with chicken, steak and shrimp so far! All the combinations are really amazing!! Love this grilling technique for a yummy warm-weather meal!