Easy Mini Apple Pies Made in a Muffin Tin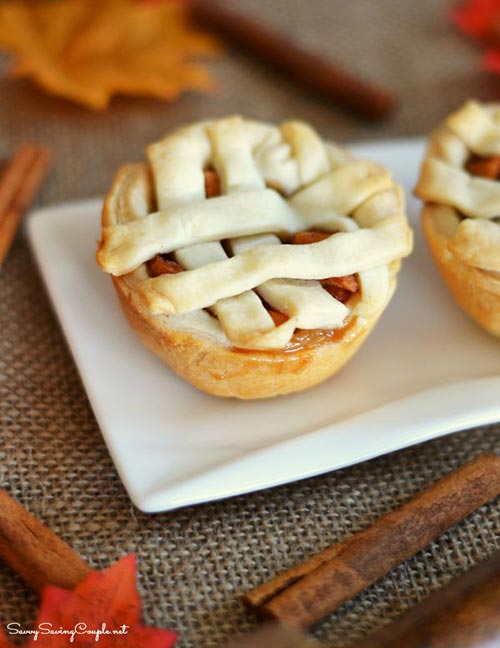 As you can see, these little apples pies are not only cute, but they provide all the harvesty flavors of a fresh baked apple pie on a much smaller scale.
Sometimes all you need is a bite or two of pie, these will certainly curve your appetite for pie. Check out the recipe and let me know if you make them!
Easy Mini Apple Pies Made in a Muffin Tin