Easy Mexican Layered Salad Recipe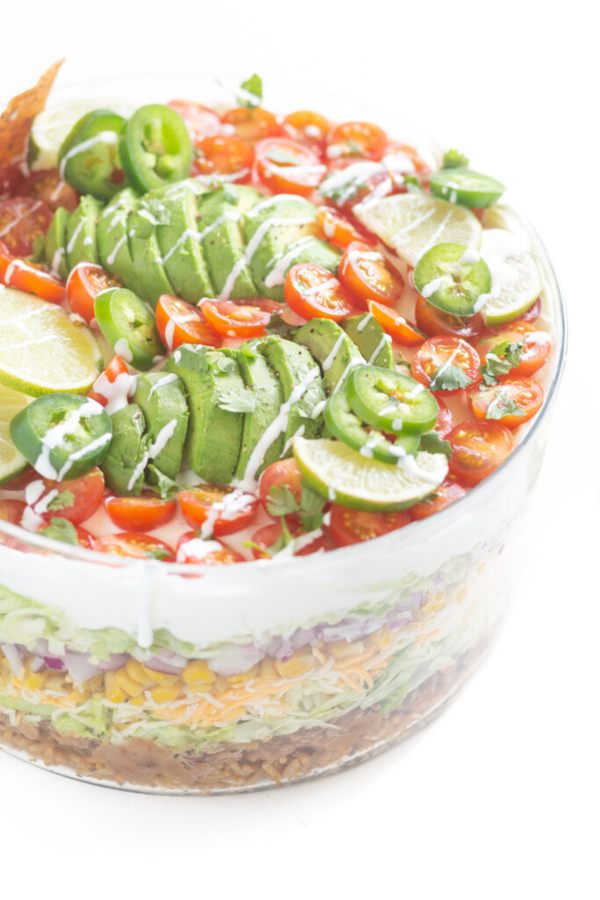 Make any night a fiesta when you make this Mexican Layered Salad. With layers of rice, refried beans, and the perfect vegetables, the whole family will be ready to dig in.
Check out the salad recipe and be sure to let me know if you do decide to make it. I am sure you will love it just as much as we did.
Easy Mexican Layered Salad Recipe