CRUNCHY PARMESAN CHICKEN SALAD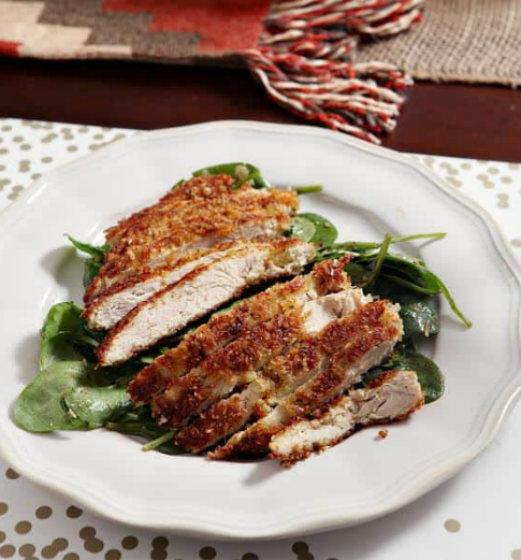 Salads are so versatile and are the easiest lunch entrees ever! If you are having a friend over for a weekend luncheon, this crunchy parmesan chicken salad will be a hit.
Crunchy parmesan chicken salad is simple to make, so it would be an easy supper entree to throw together on a busy weeknight as well. You will surely feel satisfied after enjoying this salad anytime of the day for your nutritious meal!
CRUNCHY PARMESAN CHICKEN SALAD