Beef Dip in Bread Boat Yummy and Quick!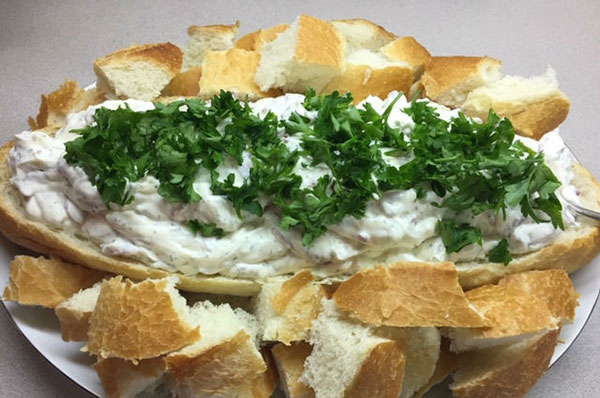 This recipe has been around for years! Don't limit it to Christmas party food! The outstanding flavors make it a year round favorite!
I had the pleasure of trying this exact recipe. Betty always shares her food with me. Or maybe I am her guinea pig , however you look at it this dip needs to be made. It's delicious.