Baked French Toast Casserole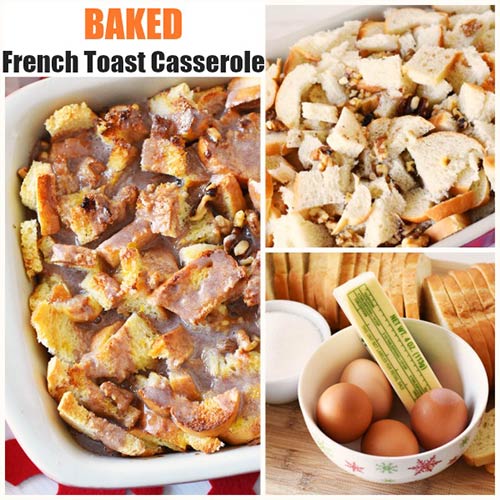 Perfect for a weekend brunch or easy dinner meal, this French Toast Casserole is fool-proof and a great way to use up older bread. You can use odds and ends of white bread or a french bread loaf to make this delicious casserole.
It features a tasty cinnamon glaze that ties in nicely with the custard flavor. My kids loved this meal when we made it this past weekend! Two thumbs up!
Baked French Toast Casserole Recipe