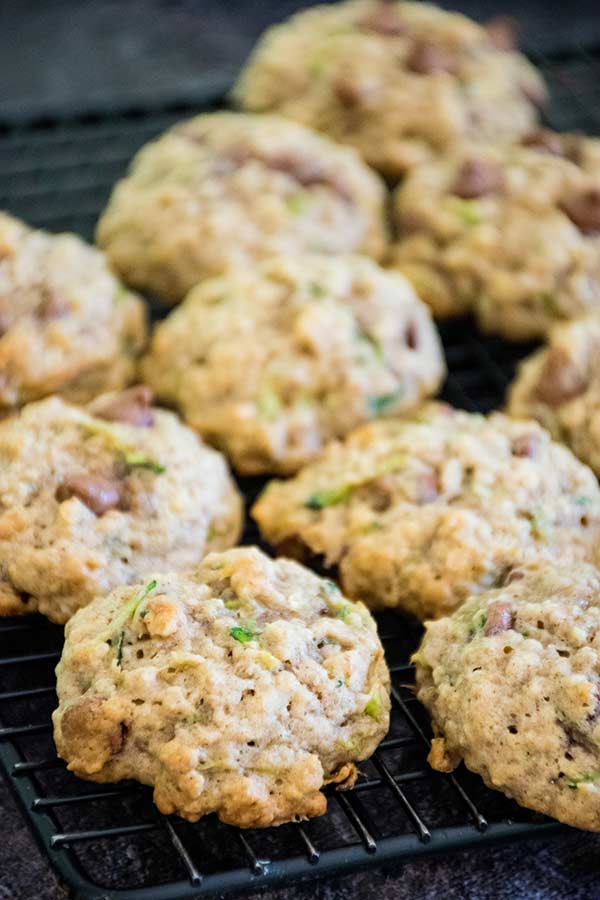 Zucchini Walnut Chip Cookies
These Zucchini Walnut Chip Cookies are one of the tastiest ways to use up the zucchini stockpiling on the porch (or in my case, countertop!). These soft cookies are full of delicious spicy flavors along with a hint of milk chocolate. They are so good the kids won't care if there is zucchini in them!
They are great for snacking, afternoon tea, of just have a couple after dessert, maybe with a scoop of ice cream in between them.