Weight Watchers Friendly Whoopie Pie Recipe
Living in farm country means I am surrounded by neighbors who love to bake. It's definitely a huge perk of rural living, but I have to keep myself in check, while still being able to enjoy an occasional treat. There's nothing like a sweet, creamy and light treat paired with an ice cold glass of milk to satisfy your sweet tooth.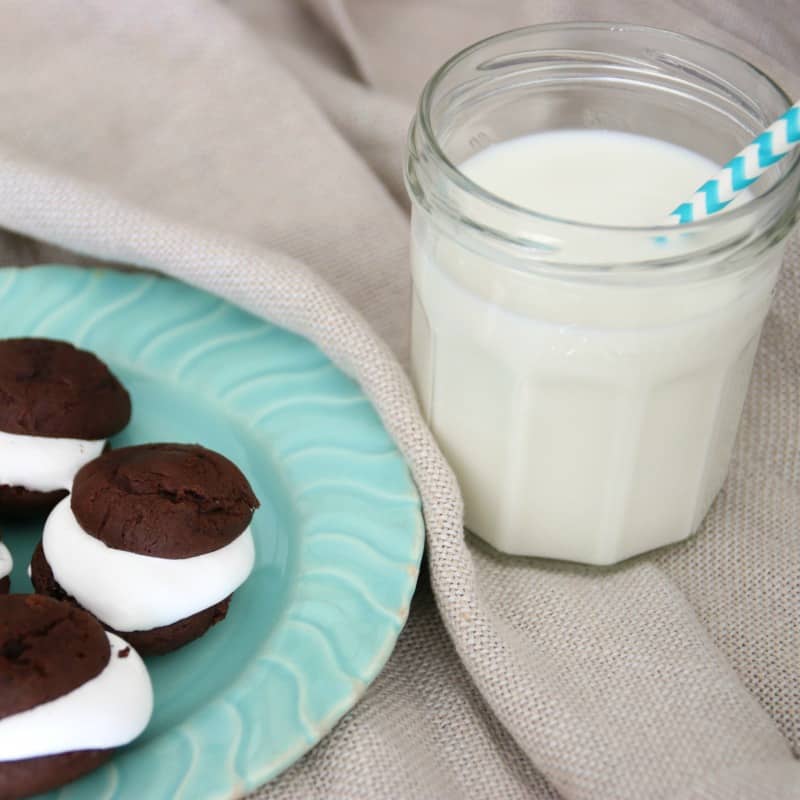 Whoopie pies are perfect for an office snack, family gathering or just because. This Weight Watchers friendly Whoopie Pie recipe is so simple you will want to make them all the time. There is only 4 Weight Watchers Freestyle Smart Points in each serving! So let's get to the recipe so you can enjoy them with a nice glass of ice cold milk.
Weight Watchers Friendly Whoopie Pie Recipe