Tuscan Tortellini with Sausage and Spinach Recipe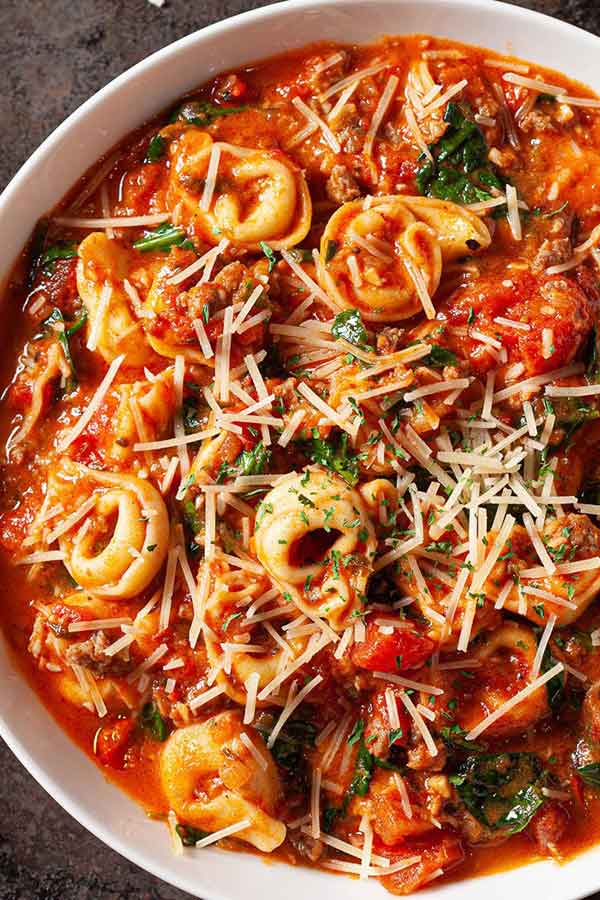 Just 30 minutes and 1 pan is all you need to create this mouth watering dinner! Super easy and so delicious.
Check out the recipe from our friends at chewoutloud.com and let us know if you make it and if you like it as much as my family did.
Tuscan Tortellini with Sausage and Spinach Recipe