Summer Berry Trifle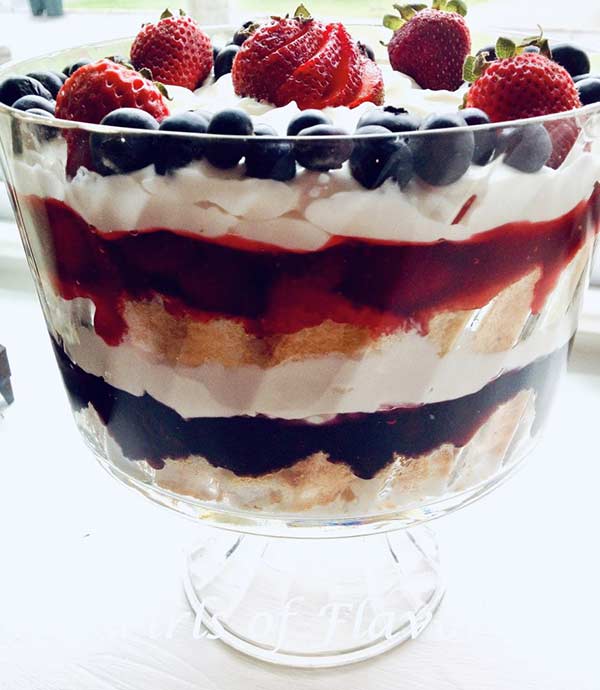 Our Summer Berry Trifle combines fresh summer berries, cake, pudding and pie filling. An easy no bake dessert recipe, our fruit trifle is filled with patriotic colors for your holiday get together.
A patriotic holiday calls for a patriotic dessert and our Summer Berry Trifle is just that. Seasonal berries, along with pie filling, instant pudding and store bought angel food cake, combine for a summer dessert of patriotic colors. Whipped topping lightens up the filling making this easy trifle recipe a delightful summer dessert.
And the best part? There's no baking involved! Just buy store bought angel food cake and you're all set. Our no bake dessert is not just festive, it's so easy to make too.