Strawberry Rhubarb Blondies Recipe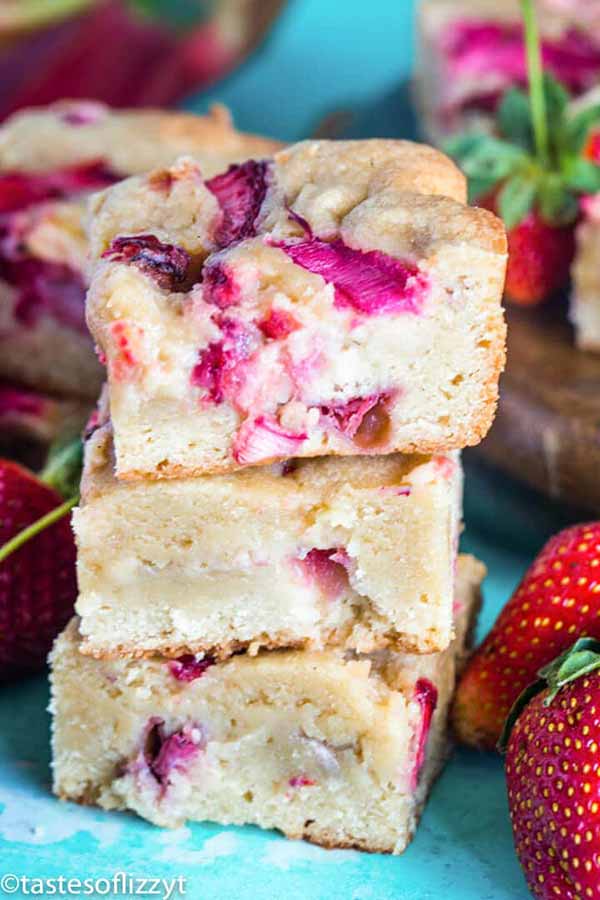 These strawberry rhubarb blondies are sweet, buttery and tangy. Perfect for summer picnics. We tried them for the first time the other day when we visited my sister and we all LOVED THEM.
I asked for the recipe and low and behold, it was from one of my favorite foodie websites. If you decide to make some let me know. Enjoy!
Strawberry Rhubarb Blondies Recipe